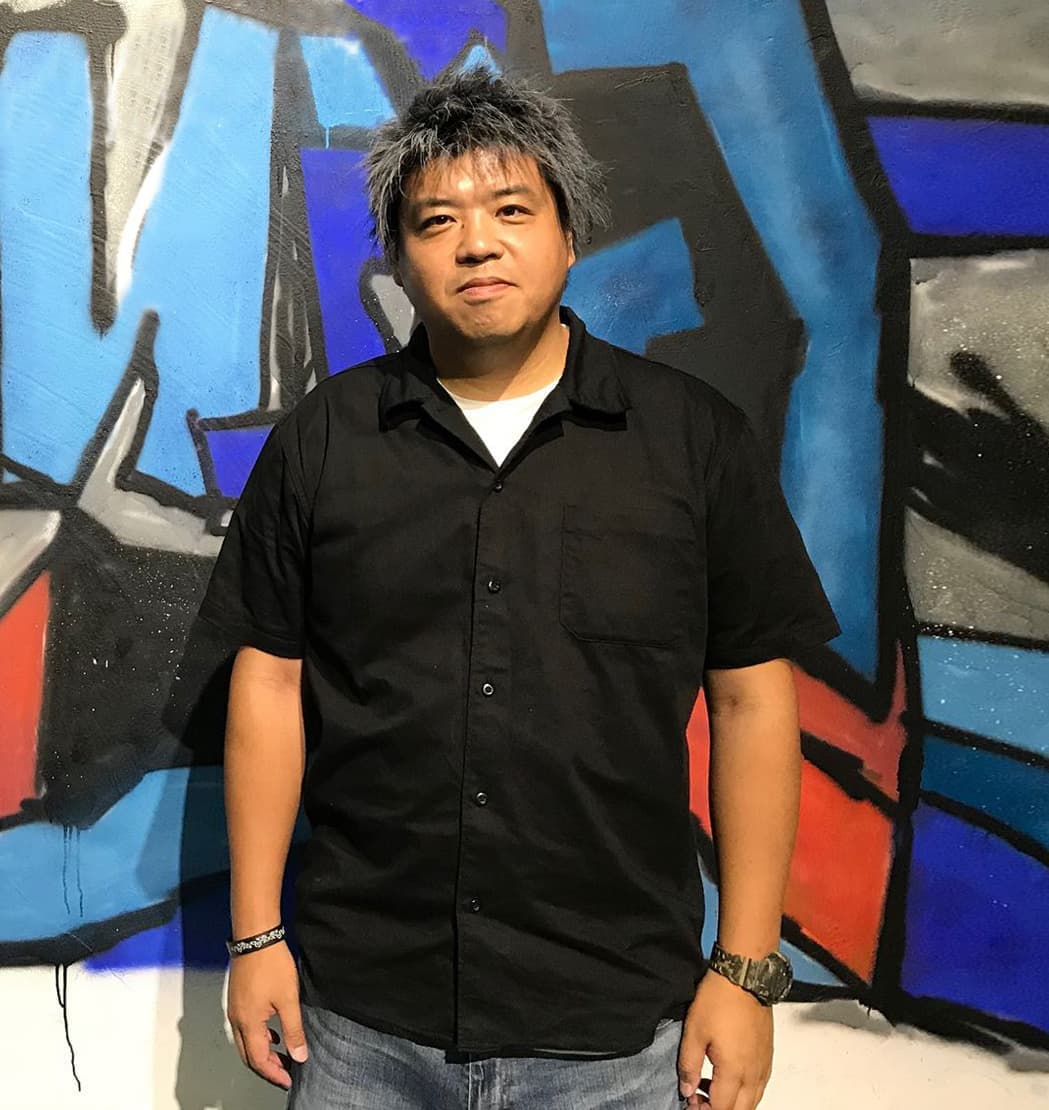 Sauda Kaoru
Born in 1977, in Japan
Kaoru Sauda started his artist carrier from 1998 and first created many artworks for overseas artists and for MTV and others
From 2007, he started performing in many outdoor music festivals as a live painting artist becoming one of the pioneers of bringing art into music festivals.
He performed at METROCK and SUMMER-SONIC, and served as Osaka ART PROJECT leader. Also he painted a gigantic live painting of Namie Amuro's 20th MAN WITH A MISSION, too.
Recently he created message artworks with a theme of "Love & Peace", and exhibited his live painting at Okinawa War Memorial Ceremony of the 70th anniversary of the end of the war.
In 2018, he made a presentation with no words but paintings at TEDxAnjo.
Also as the celebration of his 20th anniversary as an artist, he produced SAUDA ART FESTIVAL inviting many performers, musicians, artists, fighters and other who have worked with him, and more than 12000 people came for his celebration.
Peace act through his artworks
In 2008, at LOVE & PEACE LIVE held in Korea where Japan and Korea face a territorial conflict of Takeshima island, Kaoru Sauda co-exhibited artworks from Korea, China and Japan, and made art collaboration with a Korean artist.
To support the Great East Japan Earthquake recovery, he not only visited disaster areas for a volunteer but also collaborated with a Hawaiian sumo wrestler, KONISHIKI and his original brand "88TEES', and created special art T-shirt series to correct donations from Hawaii
For the 70th anniversary of the end of the war, at Okinawa Peace Memorial Museum, he exhibited his work and performed live painting on the memorial ceremony day. Together with a reggae artist, U-MIO from Ishigaki island of Okinawa, he performed memorial live painting, "OKAGESAMADE" featuring Mr. Takejiro Higa, a Japanese-American soldier served as an MIS (translator).
Now concerning Okinawa military base issues and facing an industrial waste final disposal plant construction plan in Mikawawan bay, he co-founded "Amor a MikawaOne" Project and is painting nature and culture endangered their existence in exchange of social development.
He regards his artworks as messages to the future of human species. He expresses variable culture and history not only of Japan but also from all over the world. There you will find our ideal future world which people easily ignore and forget in present daily lives.